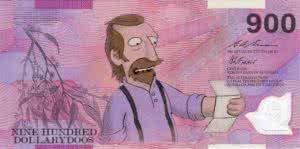 Consultation Session – FREE
Please contact me to arrange a FREE consultation session to discuss your podcast and your needs.
I am willing and able to work with anyone at any time, globally speaking.
SETUP PACKAGE –
$200 one time payment
Includes:
Advice on gear purchases
Guided Audacity tutorial (Mac OR PC)
Introduction to EQ, Compression and Gates
Assistance with Hosting setup
Microphone technique and best practice
First show edited free/in collaboration with you
PACKAGE #1 (2 month minimum) –
$75 per episode OR $275 per month (4 episodes)
Maximum of 2.5 hours time alotted
72 Hour turnaround time per episode
Includes:
Processing and cleanup of audio tracks
Use of Gate, EQ, Compression and Noise Reduction
Basic editing of material (re-arranging sections, simple editing)
Inclusion of any pre-recorded material (royalty free music, stings, etc)
Mastering to broadcast standard audio levels (-16 LUFS)
Mixdown to desired format (MP3, WAV, FLAC, AIFF, AAC, etc)
Upload to Dropbox
PACKAGE #2 (3 month minimum) –
$100 per episode OR $375 per month
Maximum of 3 hours time alotted
48 Hour turnaround time per episode
Includes:
Everything in Package #1
Editing of erroneous audio (ah's, um's) for full professional sound
ID3 tag editing of metadata
Management of show notes
EXTRAS –
Intro and Outro music – $50 each
Script Writing and V/O recording – $50
Podcast tips and tricks – $50 per session
I also have a history with OBS for Twitch streams, I can offer advice and feedback on audio and video settings for your stream.
TWITCH STREAM PACKAGE-
$50 per session
Analysis of your current stream setup (MUST USE OBS STUDIO)
Suggestions for extra equipment/software
Installation and tutorial with VST Plugins to enhance and clean up your audio.
Breakdown and suggestions for OBS video settings
I am very open to making a customised price for your podcast, especially for community groups and other organisations with specific needs and budgets.
Please contact me to discuss.