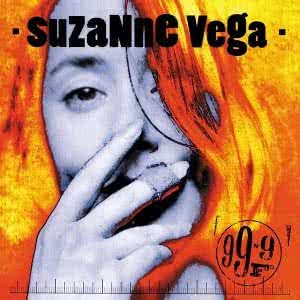 I thought I'd write a bit about a few albums that I heard around the house alot as a kid, and consequently, some of the music that I've listened to the most in my lifetime.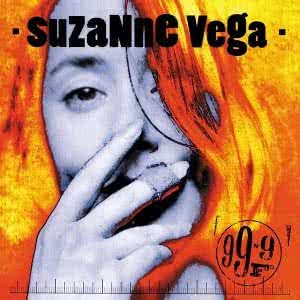 Suzanne Vega, a fairly underrated, if maybe a little boring overall, singer-songwriter grew into focus for the general music loving public in 1987 when her songs 'Luka' and 'Tom's Diner' made the charts in various countries. Both songs are memorable for their quaint pop charm, especially 'Tom's Diner', which became a hit in 1990 when remixed by dance duo DNA. The song found touch with the Fraunhofer Institute of scientists who used the original vocal track to test and refine the boundaries of the MP3 codec which we all know and use today. The diner in the song is alternately known as Tom's Restaurant, featured so prominently through Seinfeld's run on television.
She released another album after all this brew-ha-ha, Days Of Open Hand, an album that has never really caught me. But her next album, 1992's '99.9F°' was thrashed so often on my mother's sound system at home, it dug into my head and pops up in everyday situations for me all the time.
It's an album that features a harder edge to most of Vega's other work; there's beats on this album (albeit well disguised) combined with industrial-tinged samples and loops which give the album a real sense of danger for me as a small person. There are softer moments on the album which reinstate Vega's authority as a singer-songwriter, but it was always the full-blooded band tracks that stood out to me across my Dad's homemade speakers in our house at Flynn.
The thing that strikes me about Vega is the lack of personality she seems to have in interviews, soundbytes and comments. Yet the music is so distinctly her, I haven't heard a single artist play music like her's ever, I've never likened any artist to Suzanne Vega and hope never to. She's an artist that has always existed solely in the music for me, music without a physical body that it emanates from.
So '99.9F°' is a landmark album for me because I still don't have a sense of who Suzanne Vega is, yet her music stood miles apart from the Joan Armatrading, Carly Simon and Toni Childs records that my mother used to play.